Suecos® is a professional footwear brand developed with the modern professional in mind.  The company was founded in 2006 by two Swedes.
Our vision at Suecos® is to bring our customers the best range of professional EVA footwear in the market. Our company takes pride in designing footwear that emphasizes the anatomy of the feet to give the back and joint astounding pain relief. Attention to quality, function and design is paramount to everything we do.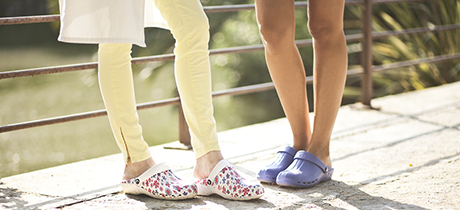 Our focus is the professional's well-being and how footwear enhances the specific tastes of our customers. This is achieved by modernizing and improving the work shoe, adding new characteristics to its functionality and improving the ergonomic experience of walking.
Plenty of research and various tests are constantly conducted on the clogs we produce. Even after the production stage, all models go through a review phase to ensure that only top-notch quality reaches our end consumer. As a result we continue to match and even exceed the highest of certifications in the industry, all while constantly receiving immensely positive feedback from our valued consumers.
With Suecos® the customer can be confident to have chosen footwear that not only corresponds to its needs, but also exceeds their expectations.
Visit our web and online shop: www.suecos.com

All our models